Our "Keep them Warm Drive" is back!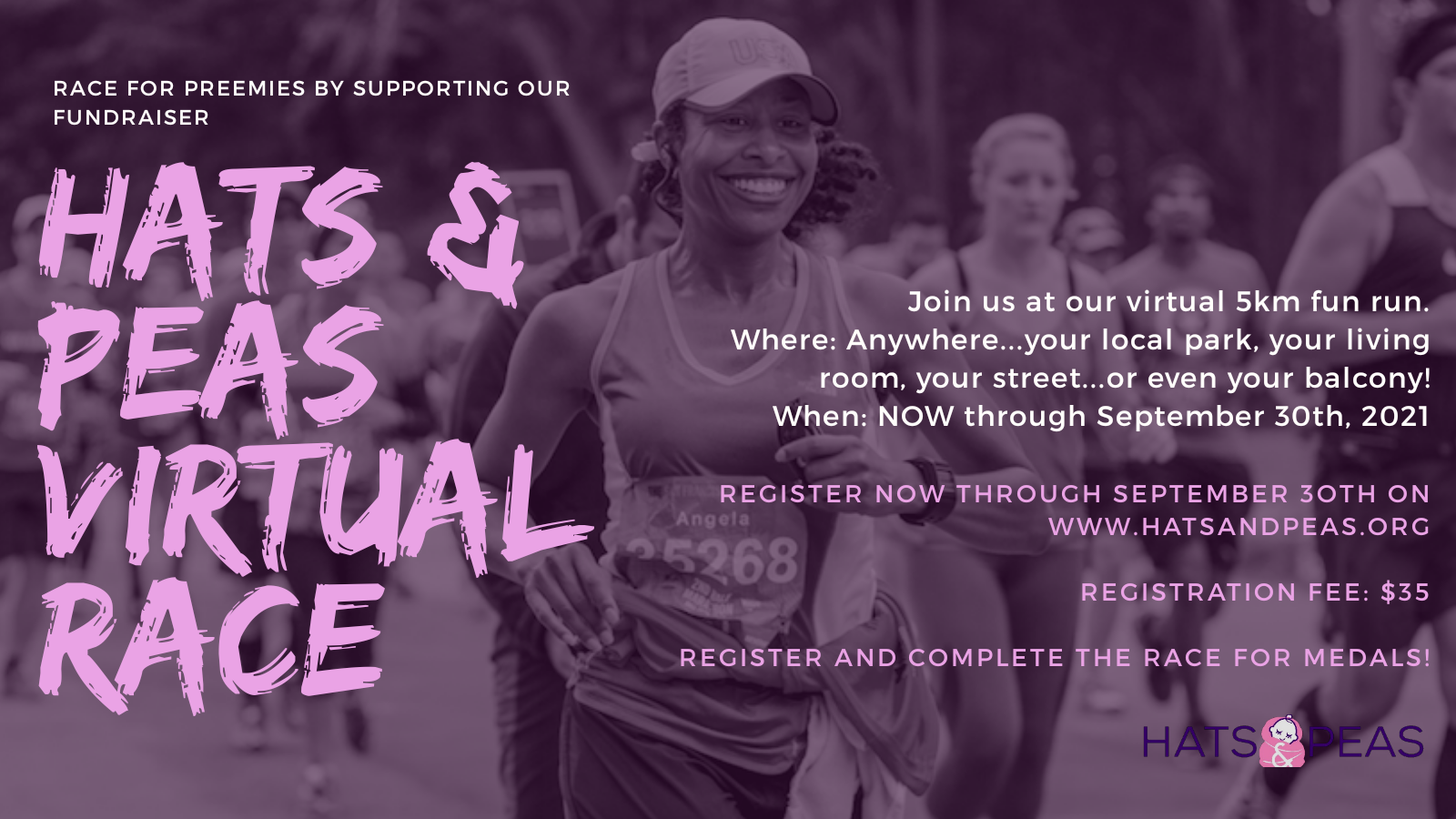 Hats and Peas invites you to join us for a virtual 5K race to raise awareness and support preemie babies in the NICU. Run, Walk, Dance or Crawl the distance and get a medal for your effort.
Run with your friends, family or teammates. The event will be virtual to ensure the safety of participants.
Register here through September 30, 2021 to receive your medal.
Register Here
Location: Your local park, your home or anywhere you like to run.
When: Run any time before September 30, 2021.
All proceeds to benefit preemies babies through our NICU hats, blankets and octopi drive.