Going Places: Jacobi Medical Center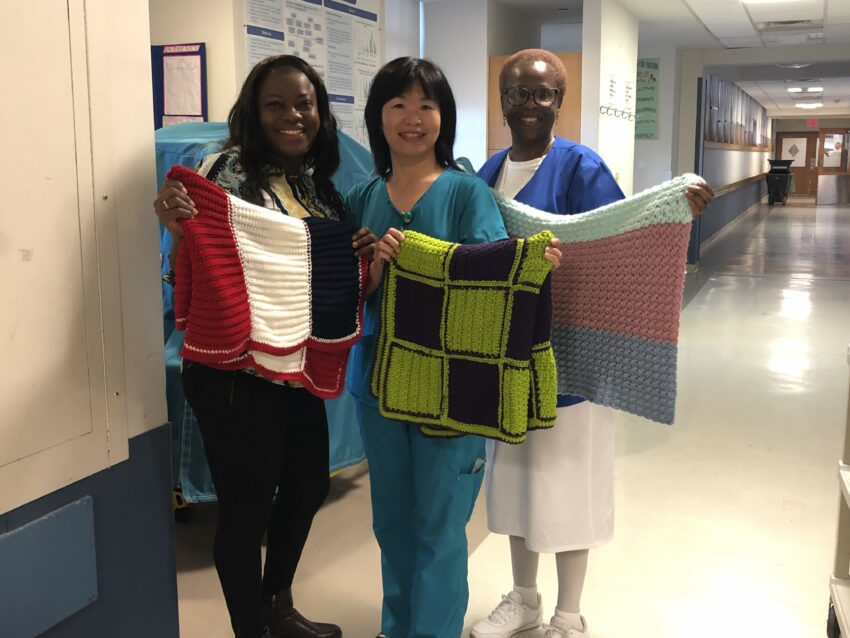 We love to visit the amazing nurses at Jacobi Medical center in the Bronx. Over the years, we have donated 350 hats and 20 blankets. For our first annual "Meet us for Brunch", we had the head of NICU nurses at Jacobi as a special guest. We appreciate all the love and support we received from this team of nurses.
Here are some pictures from our visits.